Learn more on our wide range of services.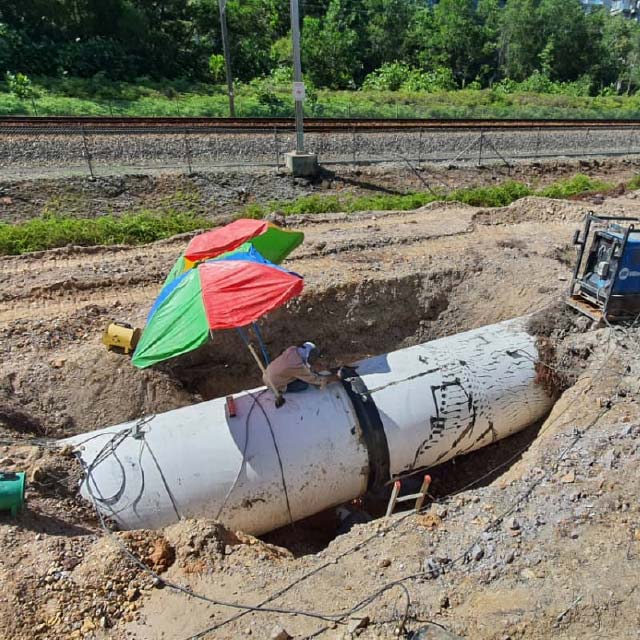 IWSS (Integrated Water Supply Scheme)
IWSS involves Air Selangor working together with consortiums that consists of property developers that build, operate and maintain integrated water supply schemes for proposed townships and industrial areas. Through IWSS, effective planning and coordinated development of new water supply system are carried out to avoid water pipeline capacity constraints and effective maintenance. 
Our expertise includes:
– Able to design from conceptualisation with detailed drawings.
– Serve as the main contractor where we coordinate the new water supply system for various property development projects within the same vicinity.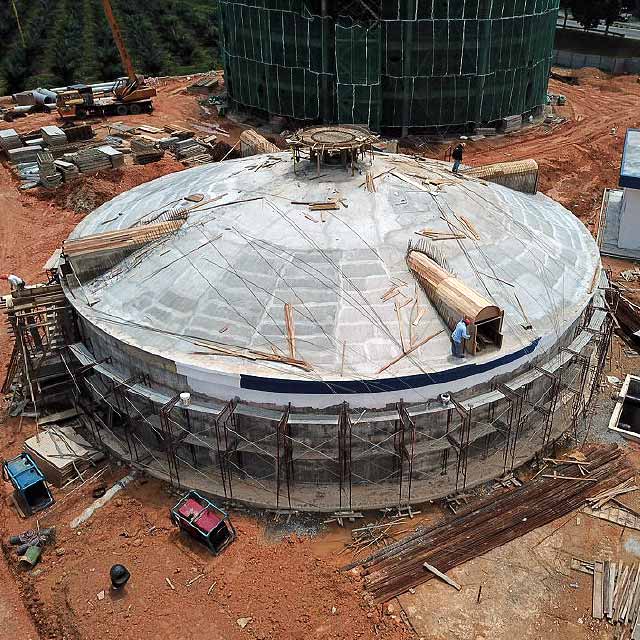 Design & Construction of Pump Station, Suction Tank & Service Reservoir
The suction tank ensures water supply stability and durability to water distribution systems.
Our expertise includes:
– Design and installation of suction tanks for residential and commercial development projects.
– Construction of service reservoirs for township and industrial park distribution water systems.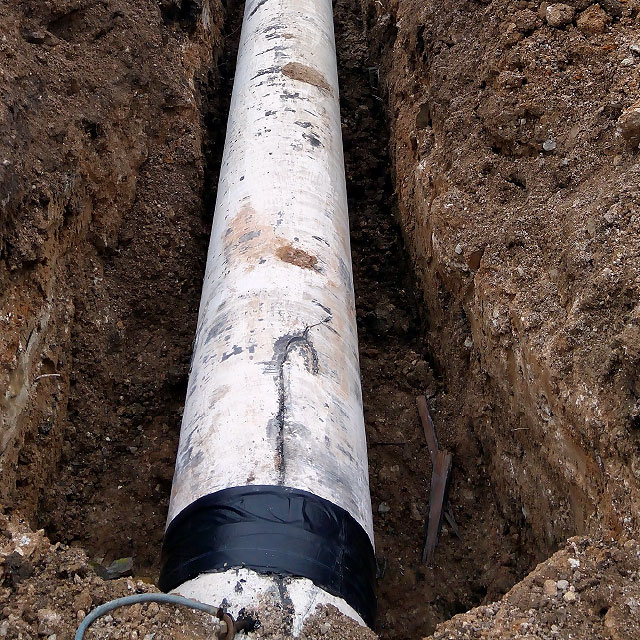 Water / Sewerage Main Pipe
– Open Trench Method 
Open Trench Method:: excavating down to and exposing the identified area or existing pipe so that it can be constructed, laid or repaired. 
Our expertise includes:
– Able to lay underground pipelines measuring between 100mm to 2,200mm in diameters. (Generally, the underground pipelines in Klang Valley measures approximately less than 600mm, depending on the number of consumers within the vicinity.)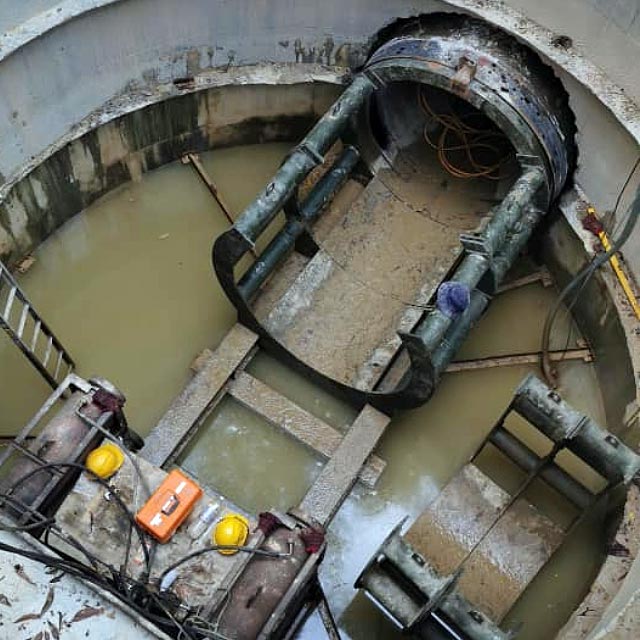 Water/ Sewerage Main Pipe
– Trenchless Method 
Trenchless Method: minimize the disruption to surface activities and reduce environmental damage, compared to the open trenching method. 
Our expertise includes:
– Design and carry out manshield pipe jacking, able to jack pipe ranging from 900mm – 2400mm.
– Design and carry out Microtunnelling, able to jack pipe ranging from   225mm – 1050mm.
– Design and carry out Jet Grouting.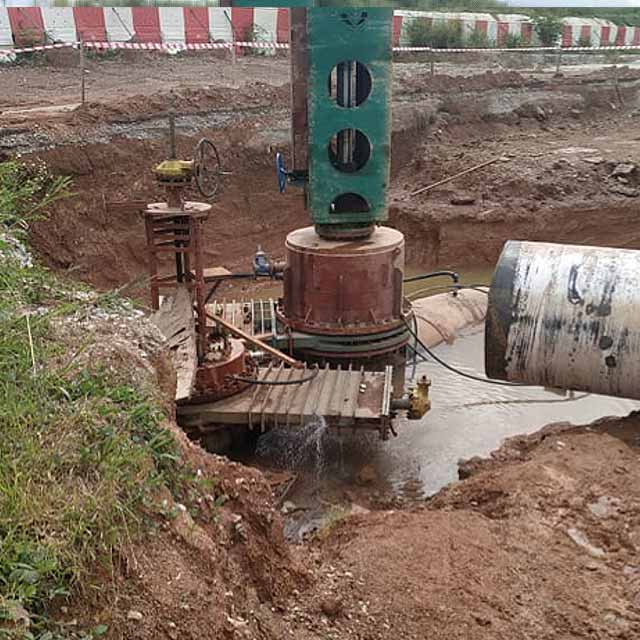 Interconnection of Live Water Pipeline
By pass work allows the water flow to remain uninterrupted during repairs and maintenance works. Normally, It is needed to conduct interconnection with live pipeline.
Our expertise includes:
– Hot tapping.
– Line stopping methods.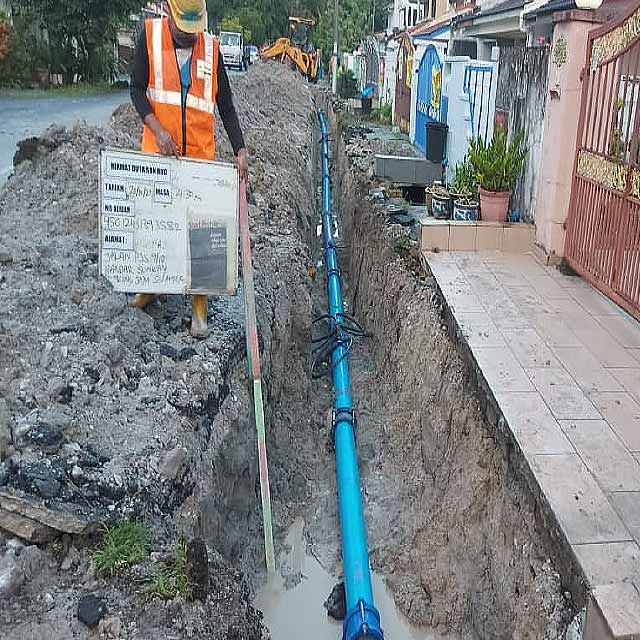 Water Related Maintenance Work
Water mains are subject to consistent repair and maintenance works, or timely replacement in order to keep the water supply system in working condition.
Our expertise includes:
– Provide maintenance and repair works on water supply and sewerage systems  including water pipes, water mains, force mains.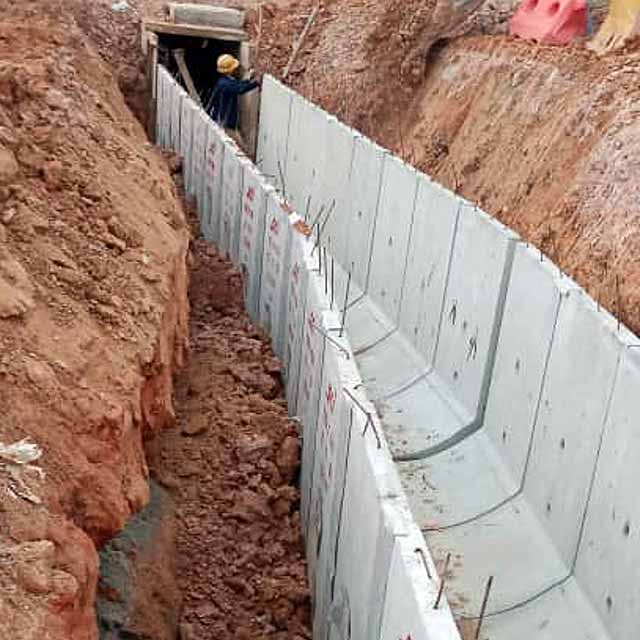 Construction of Drainage System
Drainage system conveys surface excess water, rainwater and other liquid waste to the disposal point.
Our expertise includes:
– Construction of drainage system.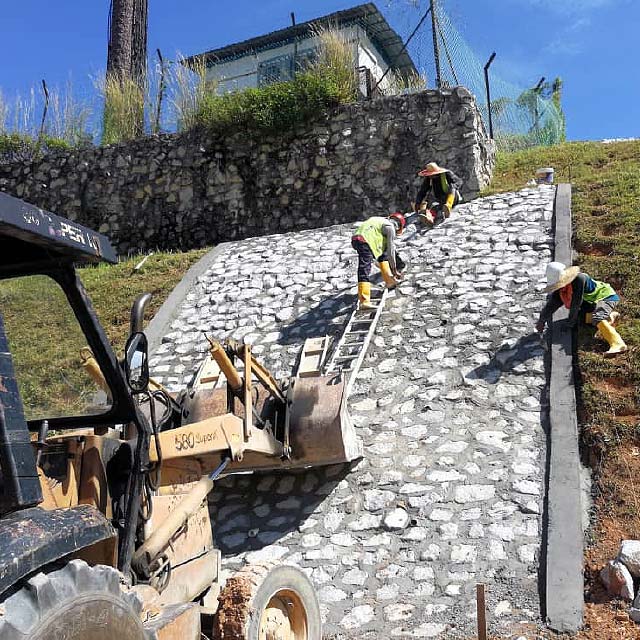 Slope Design and Construction Work
Constructions of these slopes are used for overall structure strengthening and for erosion control at reservoir, pump house and riverbank. 
Our expertise includes:
– The design of the slope in terms of length, steepness and shape.
– Soil nailing.