What makes us unique and different
Our Group consists of two companies, Hikmat Duta Sdn Bhd and Vistamore Sdn Bhd.
Our group provides civil engineering services, with a specialisation in water infrastructure projects. We offer thorough expert solutions, encompassing design and construction, for a wide range of water infrastructures (dams, river intakes, water or sewerage treatment plants, reservoirs, pipelines, to major pipeline diversion or interconnection with live pipeline …), as well as related construction works (road works, street lighting etc.).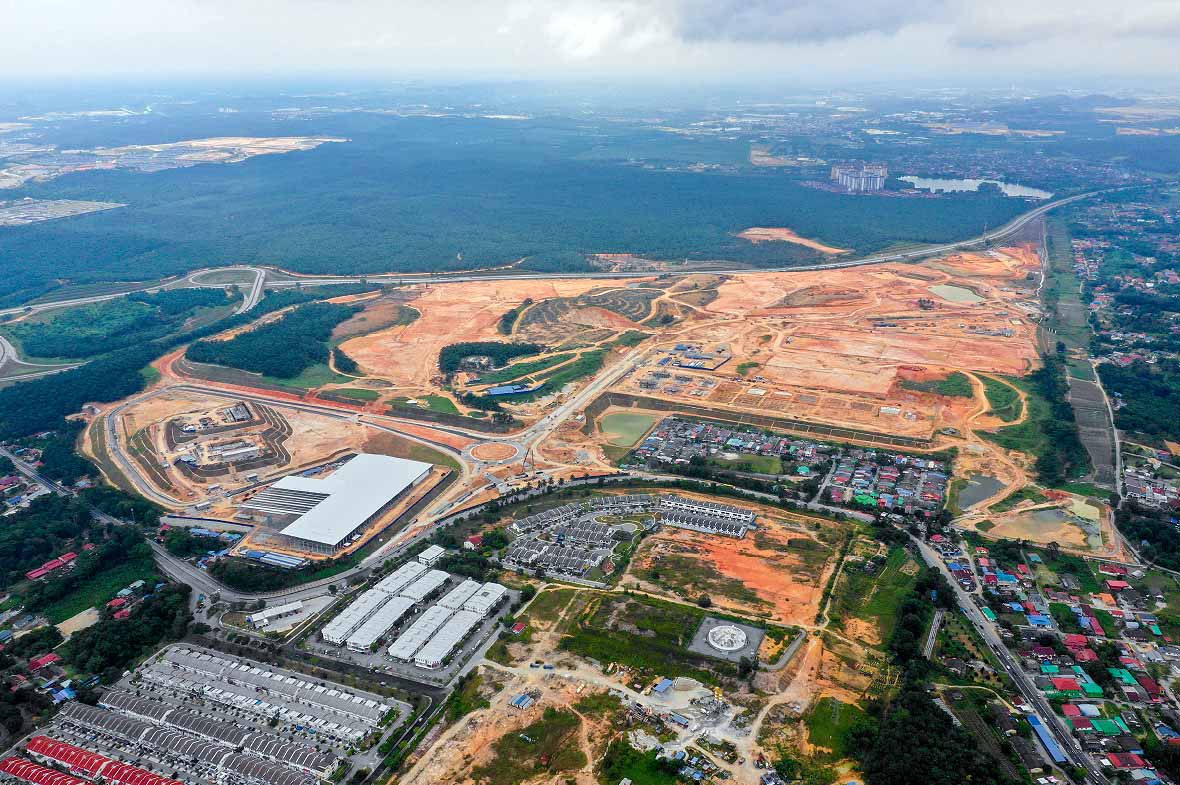 Both Vistamore and Hikmat Duta are registered with the Construction Industry Development Board, Malaysia (CIDB) as Grade G7 contractors, which allows us to tender for construction projects with unlimited values.
At our group, we approach every project with three values – exceptional quality, timely completion and priority on health and safety at work. Our quality management system has been accredited for ISO 9001:2015 under the scope of "provision of civil and structure construction services" by Exova BM TRADA which underscore our Group's ongoing commitment towards quality management and continuously maintaining a high quality standard in our service delivery.
Created in 2006, our group originally focused on small scale subcontracting water related civil engineering works for Air Selangor (formerly known as Syarikat Bekalan Air Selangor ("Syabas")). Initially specialized in water pipe maintenance, including on-call maintenance service works for burst roadside pipe, our company started expanding its activity towards other related civil engineering works such as structural, road works, M&E construction and installation works.
After obtaining the Certificate of Governmental Work in respect of G7 of CIDB in 2015, the group continues its expansion and starts managing projects as a main contractor, with a first main infrastructure project in Bukit Kiara, Kuala Lumpur. In the same year,  the company secures its first design and construction of slope work with Air Selangor. The group then further diversifies its activity with the construction of water reservoirs and pump houses.
In 2019, the groups starts its participation to the IWSS (Integrated Water Supply Scheme) for a consortium of established property developers. Acting as the main contractor for water supply systems, the group undertakes the construction of infrastructure and water mains for several property developers projects in the township and industrial area of Kota Elmina, Sg Buloh. The group then developed its capability to provide both the design and the construction of water supplies for an IWSS development project in Damansara Height.